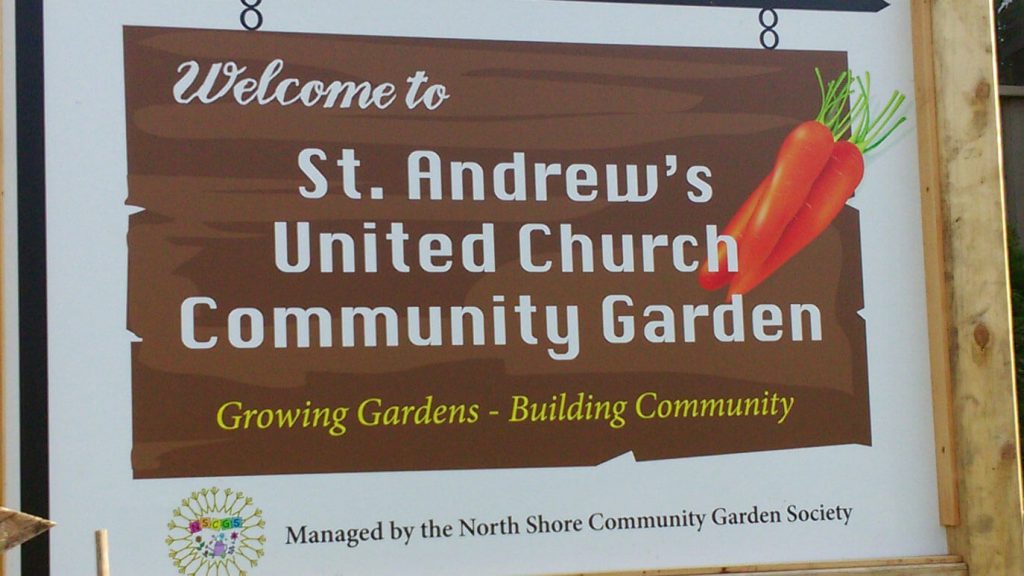 On hold during COVID-19.
Many thanks to Vancouver Coastal Health for its generous sponsorship!
In May 2015, Vancouver Coastal Health and the City of North Vancouver supported an exciting new program at St. Andrew's called Growing Food, Growing Community. Because of this funding we were able to build an additional five raised garden beds designated specifically to growing produce for use in our community kitchen. The gardens yielded an amazing harvest of beets, lettuce, peas, beans, and basil by mid-July that were harvested just hours before they were served at community meals. Tomatoes and potatoes followed soon. A FoodSafe course, zero waste training, composting workshops, and other food- and community kitchen-related workshops and events form part of the program. As the name implies, new relationships are being formed with neighbours as we grow food together and offer hospitality through our meals program.
St. Andrew's United Church Community Garden fosters fun in community as residents of North Vancouver and members of St. Andrew's tend 18 garden beds and a communal herb garden along St. George's Avenue between 11th Street and the alleyway adjacent to the church.
If you would like to be part of our gardening cooperative, please call the church office for more information.